Welcome to our TRAVEL Concierge Service
Trusted Operator
For 22 Years
6 Reasons Our Booking Team Can Help
1.
Work with a Tasmanian Based Local Specialist
2.
No one loves Tassie more than us
3.
We have the best hints, tips and secrets
4.
We are a local Company
5.
We can customise your holiday to suit your interests
6.
We offer special bonus and extras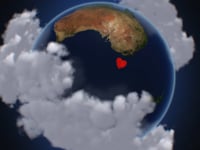 Don't have the time to plan or book?
Don't know where to go or what to see?
Don't want to miss out on any local secrets?
Our team is here to help you plan, quote and book your extraordinary Tasmanian adve
Fill out the form so we can help PLAN or QUOTE your ideal Tasmanian holiday...
Here to help you plan, quote and book extraordinary Tasmanian experiences.
Travelling with a group - 8 or more?
For travel with 8 or more people, please send us an email with your requirements.
Are you a travel agent?
Our Concierge Team will work with you to find the best solution for your client.
Just wanted to drop you a short note to thank you for a terrific itinerary and choice of accommodations. We got back from Tasmania having had the best 'real' holiday in years. Loved it! The order of the trip was perfect and all the hotel bookings worked seamlessly. Anyway, just wanted to say we had a great time thanks to your help ! I'm strongly recommending Tasmania and Tasmania.com to all our friends now!
Peter
On the whole, what we loved about Tassie was the stunning countryside, picture perfect views, great food and wine, and the ease of getting around. It's not at all crowded - probably the most people we saw in any one place was at MONA, the Salamanca market and up around Cradle Mountain. Even then it was pretty light compared to Sydney traffic and crowds.
P Helson - Sydney
Our holiday was as enjoyable as we hoped, thank you for your recommendations and itinerary, we were very pleased to take the long road from Coles Bay. Iron House is a superb spot and we found the best pinot noir we tasted (and there were many) at Priory Ridge near St Helens. Probably the most rustic of all cellar doors too!
B Northy - New Zealand
I just want to say thanks to you and your team for organising or Tassie trip. The accommodation was lovely and everything was so easy, that was no hiccups. Thanks again.
Sarah and Andrus
Back home safe & sound after a fantastic holiday you did us proud. Tours, accommodation, & itinerary was smooth & seamless. Everything was so well organised & so smooth we had a great time & want to come back for more, Wineries, Cider & more tours get to see Launceston etc Thank you so much
John & Robyn
Have just returned home from Melbourne today. Had a great time in Tasmania and will recommend your company to any friends wishing to do a tassie holiday. No problems with accommodation, passes, and tours. All went without a hitch. The great weather made it even more enjoyable. Thanks again.
Brad and Alana
Doesn't time fly when you are having fun. Just thought you'd like to know we really enjoyed our holiday and your itinerary and advice was invaluable. No way we could do everything and I think what you suggested covered our best wishes. So different from WA of course and so much to learn.
Vicki K - WA
Thanks! we had such a good time & everything you organised went well. All your directions spot on. Would recommend Tasmania.com to anyone wanting to travel to Tassie.
Glenda T
Just a short note to thank you for organising a wonderful itinerary for our Tassie escape. We could not fault a thing! And has given us a taste for more...Tassie is a gem. Once again thank you.
A & L George
Thanks a lot for all your organising for our tassie trip we had such a good time and all the tips you gave us were awesome. I will be sure to put my friends and family on to you
A. Farina
Thank you so very much for all that you planned for both myself & my husband John as we had the best trip in Tasmania & will be back to do it again to be desired.. Loved, loved loved it all .. Thank you for choosing the most amazing places to stop off along the way & the great accommodation we stayed in. Very memorable times for both of us.. Thank you again
D & J Marmo
I just wanted to thank you for your help in putting together our first trip to Tasmania. It really helped to have a local make the plan for us. Please use this as my hearty recommendation to use Tasmania.com
Ruby
A little lost? Tell us what kind of traveller you are and we can point you in the right direction...